Stan's Zucchini Pie Recipe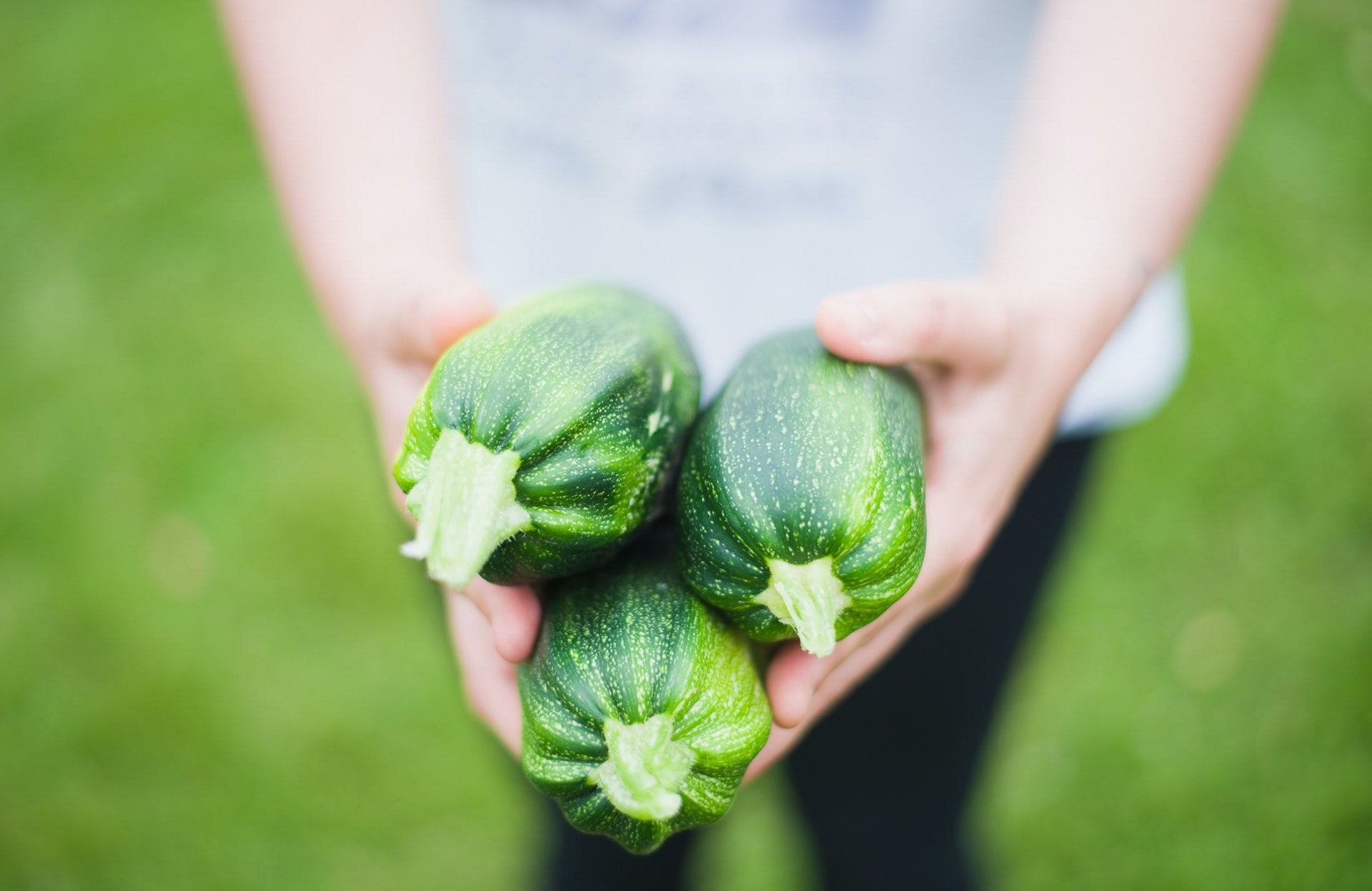 I'm sure most of you have heard of apple pie, which is usually a favorite amongst many, but have you ever heard of ZUCCHINI pie?
Many of us are starting to get a plethora of vegetables and often find ourselves thinking "What am I going to do with all of this?" You can't beat any homegrown, homemade, fresh baked good. If you have an abundance of zucchini, this recipe is for you.
Here is Stan's recipe for homemade Zucchini Pie:
INGREDIENTS:
8 cups peeled, cored zucchini, cut like apples
2 1/2 cups sugar
2/3 cup lemon juice
1 Tablespoon + 1 teaspoon cinnamon
1/2 teaspoon nutmeg
4 cups flour
1 1/2 cups soft margarine
dash of salt
DIRECTIONS:
Preheat oven to 300°F. Grease 9x13-inch baking dish.
To make the crust, combine 4 cups of flour, 1 3/4 cups sugar, 1 1/2 cups softened margarine, a dash of salt, 1 Tbsp cinnamon. Mix together until crumbly.
Simmer zucchini and lemon juice in large saucepan until tender. Add 3/4 cup sugar, 1 teaspoon cinnamon, and 1/2 teaspoon nutmeg. Cook just a few minutes. Add a little (a spoonful or two) of the crust mixture to the filling to thicken, stirring well. It should be the consistency of pie filling.
Put half the remaining crumb mixture in the bottom of the pan and pat it down to form the bottom crust. Bake for 5 minutes at 300°. 
Remove pan from oven and spread filling over crust. Sprinkle with remaining crust evenly over filling and pat down lightly. Sprinkle lightly with additional cinnamon.
Bake at 375°F for 30 minutes. Allow to cool before serving. May be served still slightly warm or at room temperature.
---
---
Also in Gardening Blog from Stan's Garden Center