HERE WE "GROW" AGAIN !!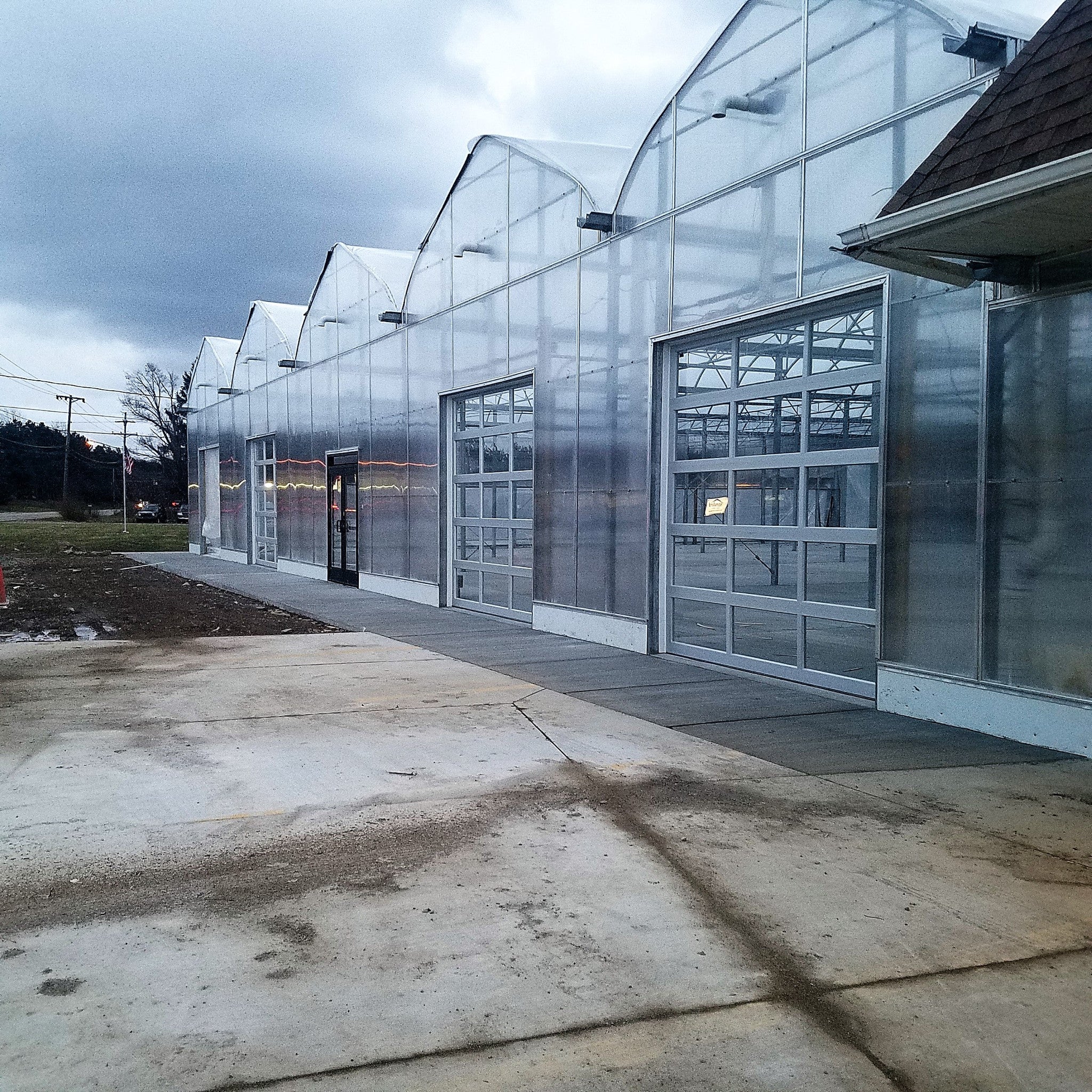 During April of 2016 Stan's began drawing plans for a large expansion project at the West Lake road location. As with any construction project there have been numerous hurdles. One of these hurdles was simply constructing such a large display facility in Erie, Pa in the month of January. After great dedication and diligent work on behalf of our staff the new facility is scheduled to be open to the public April 1st of the 2017 growing season. 
Whether you are a returning customer or a curious new patron the improvements are hopefully apparent. The new display greenhouse proudly totes: 7850 square feet or solid concrete floor (no muddy feet), opening roof vents for cool and quiet shopping, wide aisle ways for easy travel, computer controlled environment, ability to display over 1000 hanging baskets. and countless new products we simply didn't have room to display before.
If you haven't shopped at West in a while you will also notice the brand new concrete parking area that is is freshly lined and convenient. We look forward to serving you in our spectacular new display facility. 
---
---
Also in Gardening Blog from Stan's Garden Center